Yup, that's right! I have finished reading
The Count of Monte Cristo
by Alexandre Dumas already! Two nights ago, to be exact. WELL before my
end-of-February
deadline! I found that it was a lot easier to get through than I remember it being the first time I read it. This may be because I had already read it, or it could have been the translation that I was reading.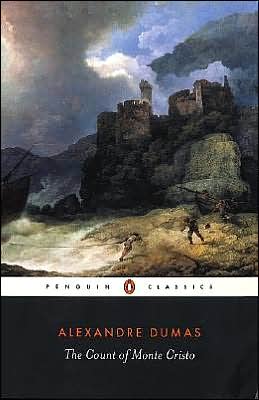 Either way, I zipped right through it, which was surprising to me because I had two little boys running around all day too. I suppose it helps that I don't really watch television anymore, and when the boys are in bed by 7-8 o'clock, that leaves me with plenty of time for reading!
I plan to do another post or two about this book, but I wanted to share this accomplishment first! Now I'm off to go request another Dumas novel from my local library. I'm thinking
The Three Musketeers
?